I am focused on teaching guitar in Calgary. I am dedicated in providing the highest quality guitar lessons in Calgary.
Guitar Lessons In Your Calgary Home
Qualified guitar teacher in Calgary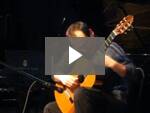 Guitar lessons for major beginners with amazing focus!!

Things we work on as we get started with guitar:
Posture and sitting positions for classical guitar as well as folk/pop guitar sitting position. Hand positions; right hand positioning - movement and left hand alignment on the guitar fingerboard. Students are introduced to various ways of tuning the guitar. Using the keyboard if available electric tuner and so on. Music reading for guitarists as well as concepts of rhythm and keeping a steady pulse/beat. We start of with simple open string exercises - getting accustomed to placement of right hand fingers on all six guitar strings. Simple songs for guitar like "Au Clair de la Lune'' "Twinkle, Twinkle, Little Star", "Lightly Row", "Jingle Bells" and on.
Introduction to composition for guitarists.
Using the new learned notes we compose a simple tune. This enforces the covered material in a new exciting way. We add a few simple chords to brush/strum keeping a steady beat. Ear training is added here as the newly learned notes on the guitar are now internalized and ready to be explored. We have sample variations on the guitar fretboard and then the student is to explore them rhythmically as well as aurally.

Sanel playing Lagrima by Francisco Tarrega
Sanel playing Biljana Platno Belese
Guitar Lessons Calgary - I come to you.

When you choose Sanel Busuladzic - Guitar Lessons Calgary you are selecting a guitar teacher with education and experience. I have taught many students and helped them reach their musical goals. Weather your goal is to speak the language of music, or just learn how to accompany a melody or a voice Guitar Lessons Calgary is for you.
"The recital was a good experience -thank you for putting this together. I feel inspired [to play guitar]."
Maggie H. - Calgary, AB
"It is with a big pleasure I had this opportunity to write to you a simple note of Huge Thank you from all our students and staff, who truly enjoyed amazing talent of Sanel. Selection of Musical ps.. played by Sanel was really truly Great. Thank you for all your effort. Blessing truly musically yours"
Natalia (Calgary)
"Thank you for the privilege of hearing Mozart on the guitar. Its was great."
Ann (Calgary)
"After many years of not looking at my guitar, or any music score, I decided that I would like to take up classical guitar lessons again.
As a middle-aged professional person, I have limited time and could not commit to an absolutely rigid schedule. My professional activities and travel allow me to be able to practice daily at times, but at other times not for a week or even more. As a result I looked for someone who would be extremely flexible, but also someone who would make it interesting and whom I liked. I wanted fun, progress at my own pace, and not engender stress or negativity when I butchered my pieces! After all, I am doing this for one reason only - because I want to enjoy playing my guitar and getting better at it.
Fortuitously I found Sanel online. Over the last year I have come to appreciate Sanel as one of the best music teachers I've ever had, not only because I genuinely like him, but because after one year of working at it again, I can genuinely say I am having more fun playing my guitar than I've ever had. That says a lot."
Magnus M. (online guitar student in Calgary, Alberta, Canada)
Sanel playing B minor study by Fernando Sor
Education and Recognition
2007-2008
Grade 8 Practical, and Grade 3 Harmony (Royal Conservatory of Music Toronto)
Calgary
The Calgary Foundation – Esther Honens Fund – Calgary Kiwanis Festival (Calgary, AB 2008) J. David Langlois Memorial – Calgary Kiwanis Festival (Calgary, AB 2007)
Awards
2004-2008
Calgary Kiwanis Festival and Alberta Music Festival

2008 superior for classic guitar solo – Provincial National
2008 first place for classic guitar – Contemporary/Modern composers
2008 first place for classic guitar solo – Classical
2007 superior for classic guitar – Contemporary/Modern composers
2007 first place for classic guitar – Own choice
2006 first place for classic guitar – Contemporary/modern composers
2006 first place for classic guitar solo – Classical
2005 second place for classic guitar solo – Bach Transcriptions
2005 second place for classic guitar solo – Classical
2004 second place for classic guitar solo – Classical
2007 second place classic guitar solo – senior (Class No. 383)- Alberta Music Festival
Contact info
Name: Sanel Busuladzic - In Home Guitar Lessons Calgary